As the global COVID-19 pandemic began to emerge in early 2020, Liverpool City Council and local NHS organisations quickly realised that an identification system might be needed to detect people and families with health, financial and social vulnerabilities, who may be at risk of tipping into crisis.
This system would need to work under statutory COVID-19 data provisions issued by the Department for Health and Social Care for the purpose of identifying people who may be rendered extremely clinically vulnerable by the pandemic. It would need to go further still, to link relevant health care, economic and domestic abuse data on an individual and family basis. Any system would need to highlight multiple disadvantages and to identify where families were already known to be in need across services.
Liverpool rose to this challenge by using their existing data system already developed through national programme funding. They built a bespoke COVID-19 data linkage module into it, working at pace to establish the system change ahead of the anticipated peak of the pandemic in May 2020.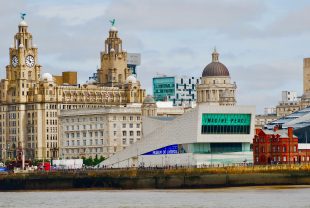 Before the height of the pandemic was reached, Liverpool was able to create an essential 'vulnerability index' of individuals and families, to prioritise food, prescription deliveries and care packages. Liverpool mapped the families in their local programme cohort and keyworkers used both virtual and face-to-face visits and assessments to support them, to ensure those already facing multiple disadvantages were supported early on. Liverpool also mapped children and young people who were shielding and overlaid the programme data to identify and support cohort of children with significant health conditions who were living in families in need of help.
The combined data was also used strategically by adult mental health services and Liverpool City Council to deliver targeted health and community provision services such as mobile COVID testing in 'hotspot' areas, planning co-ordinated visits, providing additional information for the food hubs and identifying those people required to isolate after being identified by Test and Trace services.    Liverpool is considering using these data to identify people most at risk if there is any future pandemic. The data may also be used to develop early intervention and mitigation strategies as local areas up and down the country plan for a potential rise in demand for community, place based and mental health services following the easing of national restrictions.
Liverpool City Council continue to work collaboratively with policy and intelligence, the University of Liverpool and organisations in the Liverpool City region to better understand their data and work on a joint COVID-19 recovery plan.
 For more information on the good practice happening in local areas through Supporting Families - contact families.team@communities.gov.uk