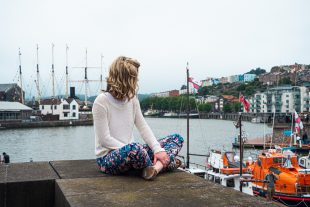 Case Study : Safer Options is Bristol's multi-agency partnership response to youth violence, county lines, drug dealing, and children and young people exploited for criminal activities.
Bristol's Safer Options approach is supported by the national Supporting Families programme, with local data sharing accelerated by national funding and a whole family key working approach linked to community safety initiatives in a public health approach to violence prevention.
The Safer Options team identifies children and young people at risk using intelligence from the community, police, statutory partners and predictive risk analysis of known vulnerabilities. The team ensure joined up working across Bristol's services, including early help teams, children's social care, and youth offending teams. Families with multiple needs in Bristol are allocated a keyworker who takes a whole family approach.
Bristol's Insight Analytical Hub coordinates information held by agencies and in November 2019 a new targeted analytical product went live in addition to their existing Think Family Database, developed through national programme funding. This product helps to identify those young people in peer groups who are at risk of becoming more involved in harmful activity.
Testing has confirmed high reliability in the data, with the right young people identified early, including those not previously known to services. This data, alongside police and community intelligence, has also highlighted education providers and hotspot areas of the city at higher risk. Regular police and floating youth work support is deployed flexibly and proactively in response to the city's needs.
The recruitment of Education Inclusion Managers as part of the city's violence reduction response has boosted collaborative working in and with schools. Safer Options now delivers teacher training, with guidance co-developed between the team, policing, and education partners on offensive weapons on school sites.
Parenting workshops have been run across the city to support families and carers, along with educational workshops delivered to whole school year groups. Parents are offered the opportunity to train as community parent practitioners. Safer Options also host community meetings, to build trust and to encourage citizens to share concerns.
Keyworkers funded through the national programme are linked into updates on communities, to ensure that individual family plans are underpinned by current intelligence about the impact of peers and community challenges on the child and that safety plans are enhanced by contextual interventions in the community.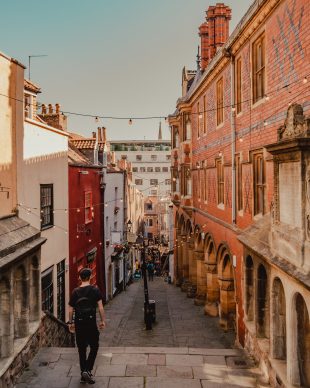 2019 saw these Safer Options mechanisms respond rapidly to a sudden rise in serious violent youth crime incidents. The systems in place worked swiftly to identify those involved and implemented preventative tactics to bring the situation under control.
At its heart, the Safer Options initiative enables the local system to respond to risks yet goes further. Its principles are intelligence led, evidence based and focused on prevention and whole family working.
For more on how local areas drive service level changes for children, young people and families through Supporting Families and other government funding, read the Supporting Families 2021-22 and beyond paper and Annual Report 2021.
Read the Local Data Accelerator Fund prospectus for more on how local areas can apply for a £7.9 million fund to support data projects that improve services for children and families.