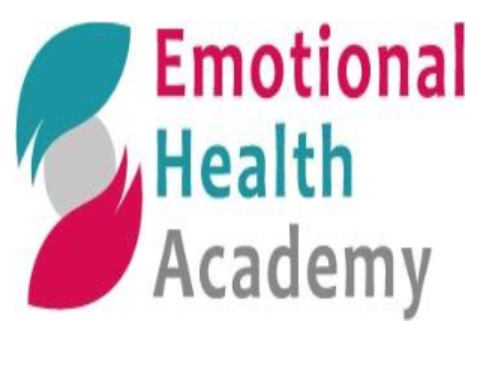 The Emotional Health Academy (EHA) is unique to West Berkshire. Our mission is to provide emotional health support to children, young people and their families earlier, before problems become severe and enduring.
We want to prevent the need for accessing specialist mental health support and ease the pressure on both specialist Child and Adolescent Mental Health Services (CAMHS) and acute services.
Demand for specialist services is increasing nationally and we want to support the system to be able to respond quickly to those who need it most.
Improving the mental health offer for children and young people
The EHA was established in April 2016 after our local children and young people told us how the mental health system had been letting them down; we were particularly focussed on trying to prevent adolescent suicide.
Children helped us design the EHA, with partnership support from Clinical Commissioning Groups (CCGs), schools, GPs, CAMHS, and the voluntary sector. It is jointly funded by schools, CCGs, and West Berkshire Council through the Turnaround Families scheme.
We, alongside our local partners, work under a THRIVE model of care where mental health is everyone's business. We offer training and development to professionals, particularly those working in schools, and advice and consultation to parents and primary care providers.
We also recognise that many children and young people face significant challenges in their lives and may have already accessed significant support. We endeavour to support the ongoing needs of our most vulnerable children including those who are looked after, those with Special Education Needs and those who have been excluded from mainstream education.
We also aim to provide support in places children find comfortable and safe. This could be at their school, a community centre or even their home.
Deliver high quality interventions that provide positive outcomes
By supporting young people earlier, we are able to provide briefer interventions, and we are proud of the volume of young people we are able to reach. Since our establishment in 2016 we have reached close to 3,000 children and young people through a mix of individual, group and classroom based support.
However, quality of intervention and impact on outcomes is most important to us. Of the children we support directly through 1:1, family and small group sessions, 80% report improvements in their emotional health and wellbeing. For the remaining 20% of children, some require additional support and are linked into or stepped down into other support services like School Pastoral Teams or Youth Counselling.
Some children's mental health difficulties do not improve despite our involvement and we maintain strong relationships with CAMHS to ensure these children are linked into more specialist support.
Emotional Health Triage
Children and young people are able to self-refer for support, or a parent or professional can make a referral into our Emotional Health Triage. "Triage" is our first point of contact with all members of the community concerned about a child or young person with emerging, mild or moderate emotional health difficulties.
Emotional Health Academy staff meet with specialist voluntary sector and CAMHS staff to assess need and risk and determine who will support the child or family and how.
Fewer children and young people having to wait for support
West Berkshire, the Emotional Health Academy and our partners in health and education received very positive feedback in our recent Special Educational Needs and Disability (SEND) inspection, and visit from Anne Longfield (Children's Commissioner for England).
This was because our local CAMHS service was able to demonstrate that fewer children and young people were awaiting interventions for anxiety and depression, now compared to before 2016 when the Emotional Health Academy was established.
We were also able to demonstrate alongside our partners that children and young people were being supported earlier, before their problems become severe and enduring, and that tailored support was provided to our most vulnerable children.
What next?
We are really proud of what the EHA has achieved so far for children, young people and their families in West Berkshire. We are also very proud of the strength of our local partnerships, which has been critical to our success. But we also know we can still do more and we are particularly keen to make sure we improve access and meet the increasing demand for mental health support.
We will be working alongside our partners in health, education and the voluntary sector to review the different ways in which children and young people make their first contact with services, with the intention of simplifying access to support.
We are also piloting our sister prevention programmes "Dealing with Difficulties" and "Stronger You". The former provides young people with opportunities to come together to talk about mental health and improve their wellbeing. The latter focuses on personal growth and resilience and aims to provide young people with the tools to bounce back from adversity in their lives.  Both programmes are informed by current evidenced based approaches and feedback from young people was used in their design.
There are several ways that you can learn more about the Emotional Health Academy. Visit our website at https://info.westberks.gov.uk/eha to read more about our offer. Or you can phone or email us directly: Phone: 01635 519018 emotional.health.triage@westberks.gov.uk
Barry Stormont
Manager, Emotional Health Academy
West Berkshire Council