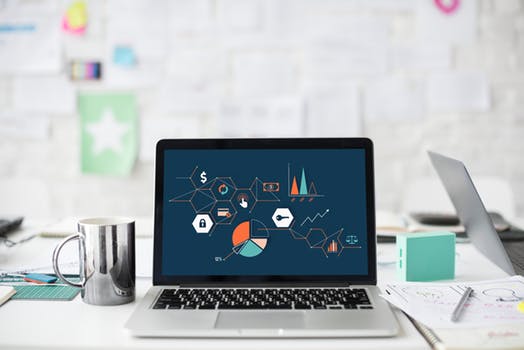 Technology is changing everything around us and slowly but surely it is also transforming public services; from tax collection and midwifery to social care and welfare. The latest advances in technology - from machine learning to sophisticated data management - are helping to make existing services cheaper, safer and, most importantly, more beneficial for citizens.
Many public bodies are exploring what Artificial Intelligence (AI) and blockchain can deliver, while more and more local councils are turning to chatbots and virtual assistants like Alexa and Cortina to improve their services.
But what does this new wave of technology, enabled by the spread of cloud computing and ubiquity of smartphone usage, mean for the Troubled Families Programme?
Below are a few examples of how GovTech (the use of digital technologies and data to solve public sector challenges) start-ups can help the Troubled Families Programme.
Financial Exclusion, Indebtedness and Worklessness – Pockit
For 'troubled families' that have experienced crime, health problems, children in need or domestic abuse, over 70% also suffer from worklessness or financial exclusion. It is estimated that a staggering 1.7 million individuals in the UK don't have a bank account,
Numerous reports have shown the dangerous spiral of consequences that financial exclusion can create. Managing money with no bank account is insecure, hard to budget and, most importantly, more expensive.
Pockit is a startup providing a current account for the unbanked and financially underserved. Applying for a Pockit account requires no credit checks – anyone can apply – and users are automatically registered with an account number and sort code. It takes less than 48 hours to receive a card and users are then immediately able to use online transfers and a contactless Mastercard.
Joining up Services
For many councils, coordinating and integrating approaches across services remains a significant challenge.. It is precisely this coordination and join-up that the Troubled Families Programme seeks to deliver.
Companies such as Servelec Corelogic specialise in providing integrated approaches to data sharing across health care, social care and education. Patient information can be recorded from across hospitals, schools and social care providers, creating a single user record, available across services.
Data sharing may seem may seem like a technological step away from the lives of vulnerable individuals – but the consequences are very human. Making information available across services, helps create a unified solution to a family's problems. Individuals aren't required to re-live often traumatic past experiences in multiple reassessments for each service provider – one assessment is enough – and the possibility of conflicting advice from different services is also greatly reduced. This helps to foster an individual's confidence in the services they are receiving.
Another startup, 'Digital Connextions', is taking the potential of joined-up services even further. Cloud-based engagement software that can be employed across education, welfare and health care, to track clients progress over time and suggest everything from medical to career advice based on the data collected.
In a Troubled Family's scenario, service providers could recommend an app to a vulnerable individual and help them input information over time. The app could then recommend training opportunities and welfare support available in the local community, tailored to that individual's needs, which they could then choose to engage in.
The solutions provided by Pockit, Servelec Corelogic and Digital Connextions can't answer all the questions posed by the challenge of turning around troubled families. However, by engaging with GovTech startups, local authorities and the individuals in their care can begin to benefit from the most innovative technology.
We believe that we have a major opportunity to ensure that the most vulnerable and challenging members of our community can benefit - and have their lives turned around for good. Let's make sure we seize it.
Edward Elliott; works at Public, a venture firm that invests in startups that seek to transform public services.
See more here: www.public.io or email edward@public.io
* Please note that the Ministry of Communities, Housing & Local Government does not endorse one company over another. Those discussed are examples portrayed by the guest author.
What are your thoughts on this topic? Please leave a comment below.